Certifications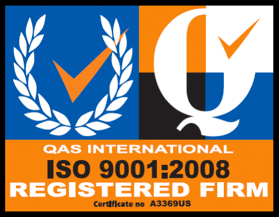 ISO 9001:2008 certification
Ventura Technology Group, Inc. is an ISO 9001certified firm The International Organization for Standardization (ISO) established ISO 9001:2008 as a family of standards that state generic requirements for instituting a company's quality management system. ISO 9000 certification is voluntarily pursued by companies, such as VTG, desiring to continually improve their quality.
ISO International Standards ensure that products and services are safe, reliable and of good quality. Using ISO 9001:2008 helps ensure that customers get consistent, good quality products and services, which in turn brings many business benefits.


CMTL (Computer Memory Test Labs)
CMTL was established in 1996 to create an industry standard for memory module and motherboard compatibility testing. Today, it has grown to become the leading Independent compatibility test lab in the industry.
CMTL provides independent compatibility testing services to the industry's leading manufacturers of computer memory, microprocessors, chipsets and motherboards. Once a product has been tested and certified in CMTL's advanced laboratory, it is guaranteed to be compatible with the system for which it was tested, whether that is a PC desktop, workstation, blade, or enterprise level server — any device which includes memory module as part of its construction.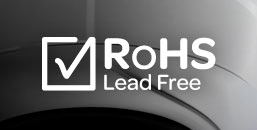 Lead Free/RoHS Compliant
The Directive on the restriction of the use of certain hazardous substances in electrical and electronic equipment 2002/95/EC (commonly referred to as the Restriction of Hazardous Substances Directive or RoHS) was adopted in February 2003 by the European Union.
This directive restricts the use of six hazardous materials in the manufacture of various types of electronic and electrical equipment. It is closely linked with the Waste Electrical and Electronic Equipment Directive (WEEE) 2002/96/EC which sets collection, recycling and recovery targets for electrical goods and is part of a legislative initiative to solve the problem of huge amounts of toxic e-waste.
Ventura Technology Group, Inc. complies with the Directive from the European Parliament 2011/65/EU -RoHS (Restriction of Hazardous Substances) and 2006/122/EC – PFOS (PerFluoroOctane Sulfonates) and will continue to do on all subsequent RoHS/PFOS compliant products.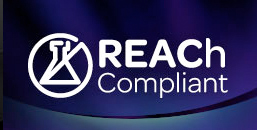 REACH Compliant
The European Union (EU) regulation (EC) 1907/2006 Registration, Evaluation, Authorization and Registration of Chemicals (REACH) entered into force on June 1, 2007.REACH applies to the manufactures, placing on the market or use of "substance of very high concern" (SVHCs) on their own, in preparations, or in articles. We as a supplier (Ventura Technology Group) is a producer of articles (not chemicals) which are not intended to release any substance under normal and reasonably foreseeable conditions of use.
As such, Supplier's obligation under REACH regulation is to report to its customers identified SVHCs contained in its product at concentrations above 0.1% (w/w), if any.
According to the specified scope and information available to the Supplier, none of the Supplier's article contains SVHCs on the candidate list above the 0.1% (w/w) threshold.
Quality Policy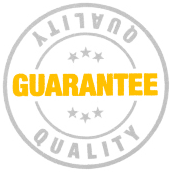 Ventura Technology Group, Inc. is committed to delivering Best-In-Class Quality to CUSTOMERS and the relentless pursuit of 100% Customer Satisfaction and Continuous Improvement.
Our Quality Objectives are:
To achieve and maintain a level of quality which enhances the company's reputation with customers.
To ensure compliance with relevant statutory and safety requirements.
To endeavor, at all times, to maximize customer satisfaction with the services provided.